But something is there
SNG Studio presents
an original dramatic series based on the true story of one man's experience
with non-human intelligence
hosted by Whitley Streiber
---
A new dramatic webisode series currently in production. It is based on one man's experience with unknown intelligence's.

The Experience is hosted by Whitely Strieber and produced by SNG Studio.

The Experience is both private and public. We are not alone. You are not alone. A place to share.

This is the beginning and as we progress during production we will post updates.
We are not crowd funding this production.
We aren't waiting for funds or are we hoping we can produce this show.
We are in production currently. The first script is done. I am story boarding and will post bits and pieces from them. Also art work from my over 100 pieces done on this subject matter.
The show will be avaible to watch by subscribing to our Patreon account or by paying per view on our VHX account.
We are creating a full sized puppet in parts of our non human beings that I will show you being made. There will be behind the scenes and a trailer. So stay tuned for more updates weekly. This is going to be exciting because for the first time ever this subject matter will be treated with the dignity and respect Hollywood and the media has never allowed.
This will be a journey through the experience as it actually happens to the experiencer.

Powered by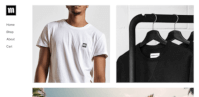 Create your own unique website with customizable templates.